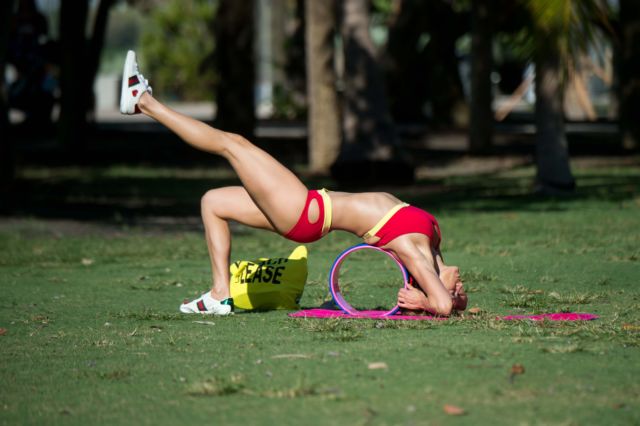 Jennifer Nicole Lee describes herself as having "no athletic background whatsoever," and says she has struggled with her weight her entire life. She weighed 170 pounds when she married, and continued to gain weight during both of her pregnancies, eventually reaching 200 pounds after the birth of her second child. Lee lost 70 pounds, was crowned "Miss Bikini America" in 1996, and launched a career as a "fitness guru". JNL, Inc. (now JNL, Inc. Worldwide) was founded in January 2004. Her books have been published both electronically and in print. She also launched a line of swimwear.
Lee has two clothing lines. The Jennifer Nicole Lee Collection through Rogiani is designed by Elisabetta Rogiani for fitness model photo shoots.[8] Lee's own line is called the JNL Clothing Line, which includes gym and streetwear.
In March 2011, Lee opened the Fitness Model Factory in Miami, Florida, a production studio containing photography and videography studios, hair and makeup styling, and coaching for fitness models.