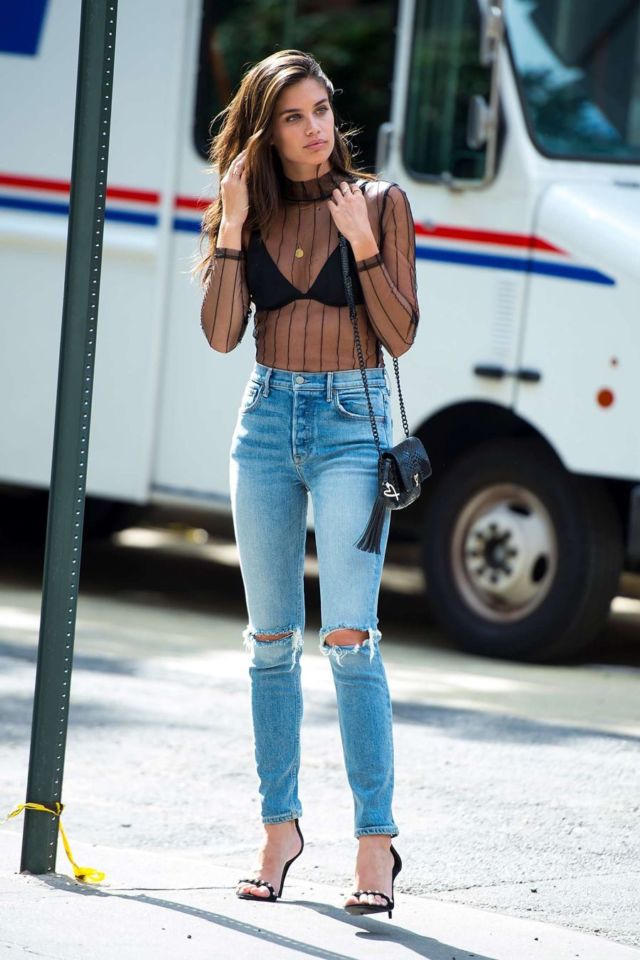 Victoria's Secret Angel Sara Sampaio made the New York City streets her runway on Tuesday. The Portuguese beauty, 25, strutted her stuff in a long-sleeved top over a ripped blue jeans.
The dark-haired model surely stopped traffic in the West Village as she pouted and posed for the camera during a photo shoot.
Sara wore stiletto heeled black sandals for the shoot and carried a small black purse. Her long hair was loose and she accessorized with tiny earrings.
Earlier this month, the brunette shared some of her summer diet and beauty secrets with DailyMail. One of the way she prepares for beach days and holiday nights is to tweak her regimen just a little.
'I cut down on sugar to make sure my skin looks flawless, and I exfoliate and moisturize and do a lot of deep conditioning in the hair so everything is in good shape,' she shared.
While sea salt from the ocean can give hair a sexy tousled look, she recommends rinsing strands after stepping out of the water because it can be drying and compromise color.